Akutol™ Patch remover
Buy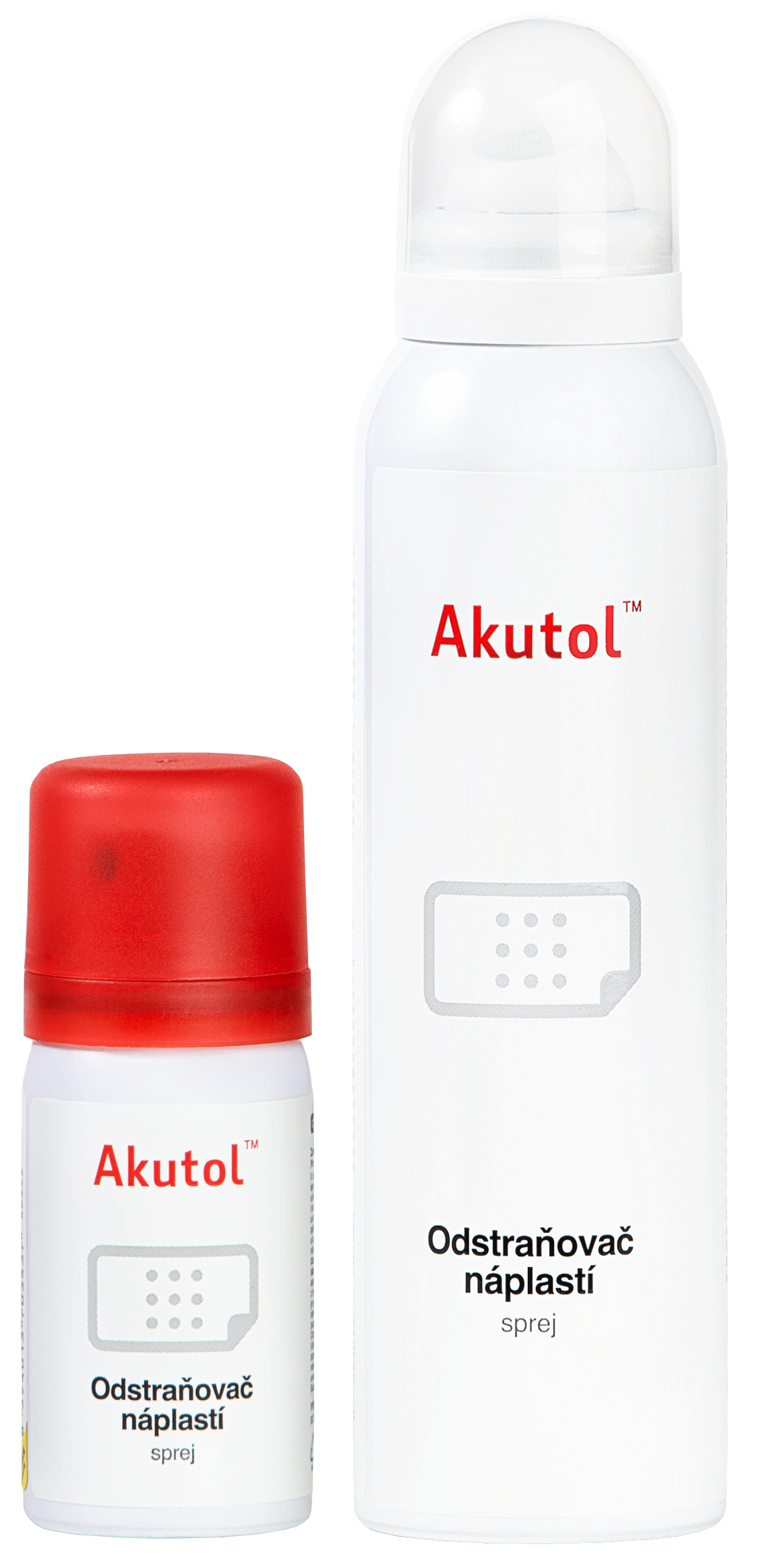 Sizes
35ml
150ml
Documents
Product leaflet
Product category
Class IIa medical device
Akutol™ Patch remover is a first aid for painless removal of textile or plastic patches, bandages and other medical devices glued to the surface of the body. Safe and gentle to the skin. Has no effect on the wound healing and cannot be absorbed to the wound. Gently acts even on sensitive and very dry, cracked or damaged skin.
Helps to remove the patch quickly and easily, prevents pain when removing the patch
Gently acts on the sensitive and very dry, cracked or damaged skin
Does not affect the wound healing process
The spray solution is not absorbed by the skin and evaporates slowly
Leaves the treated area clean and ready for possible further application of a new patch
Benefits of Akutol™ Patch remover
For home and professional care

Gentle to the skin, prevents the wound from drying out

Reduces the risk of wound irritation

Evaporates without residue

Not metabolised

Does not irritate damaged skin

Easy handling

Up to 200 applications
Before using the spray, clean and dry the skin around the medical adhesive.
Spray on the adhesive from a distance of 10-15 cm from the skin.
Apply a sufficient amount on the permeable adhesive to wet the treated area.
Wait 10 to 15 seconds and remove the adhesive by a quick movement.
For impermeable adhesives, spray on the corner of the patch, and remove the corner after a few seconds. Gradually repeat spraying and remove the adhesive parts until its is completely removed.
Hexamethyldisiloxane, Butane, Propane, Isobutane, Cyclopentasiloxane.
AKUTOL™ Patch remover can be used for all age groups, for children and for diabetics. The use in pregnant and lactating women shall be consulted with a physician. Do not use if you are allergic to any of the ingredients of the product. In chronic wounds, use for one patient for hygienic reasons.